Reverend Charles Terry Society
Reverend Charles Terry Society
The Reverend Charles Terry Society...An Inspired Legacy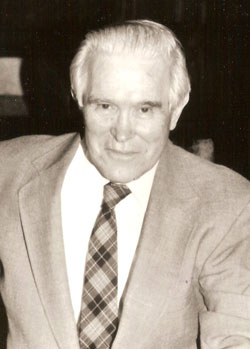 For most of us, childhood was a wonderful time when we were nurtured and guided by our parents, unconcerned about food, shelter or violence. Not everyone is so fortunate. Since 1877 caring and concerned people have given to theVillage to help improve the lives of children who have been victims of abuse, neglect, or have experienced other trauma in their lives. The generosity of our donors has provided "hope in action" for generations of children.
Those who make a bequest or a planned gift to theVillage become members of the Reverend Charles Terry Society named for Charles Terry, who as a child, was a resident of our orphanage. He went on to graduate from Princeton University and Princeton Theological Seminary.
Following a distinguished career in the ministry, Reverend Terry served as chair of the Board of Directors at theVillage in the mid-1990s. His commitment to children, love for theVillage, dedication to its changing mission, and exemplary leadership are mirrored by current benefactors and supporters who sustain the mission of theVillage through planned gifts. Members of the Reverend Charles Terry Society receive special recognition to signify their commitment to theVillage.
An Invitation to Join The Reverend Charles Terry Society
Members of The Reverend Charles Terry Society have expressed their commitment to theVillage through a very special and important form of financial support.
These donors have named theVillage as the beneficiary of a planned gift. Such gifts might include a bequest, appreciated securities, gifts of retirement accounts, and gifts of life insurance.
Once you complete your estate plans, please fill out our member profile form to let us know. We would like to thank you for your generosity by including you in The Reverend Charles Terry Society.
Membership Benefits
Your membership involves no dues, obligations, or solicitations, but it does allow us to thank you and recognize you for the plans you have made, and it may inspire generosity in others.
Benefits of membership in The Reverend Charles Terry Society also include invitations to special events and a subscription to our newsletter.
The most important benefit you will receive from joining The Reverend Charles Terry Society is the satisfaction derived from making a lasting contribution to our long-term success.